Beirut is the capital and main seaport of Lebanon. Its more than 5,000 years of history make it one of the oldest cities in the world, concentrating in its interior different Christian (eastern side) and Muslim (western side) branches. It is surrounded by mountains on a coastline, and walking around this city means going up and down hills. It has a subtropical climate, which is cool and temperate in winter, and hot and humid in summer.
A subway water table is the source of water for most residents, and this is believed to be the origin of the city's name, as "Be'rot," translated from Canaanite to Phoenician, means "wells."
Between 1952 and 1975, Beirut was the center of economic, social, intellectual and cultural life in the Middle East. In an area dominated by authoritarian or militaristic regimes, the Lebanese capital was generally regarded as a heaven of liberalism, albeit a precarious one.
In 2023, Beirut is suffering a serious economic and social crisis.
The situation is critical and sad, but this cultural jewel does not lose its magic: with approximately 1.5 million inhabitants, it is a bustling, noisy and lively city, with a multitude of contrasts: from women in miniskirts to those wearing hijab; from the smell of tobacco to the aromatic smoke of shisha (hookah); from the oldest neighborhood stores to the noisiest cafes.
This is where Flower Café is born, a perfume that manages to create a balance between masculinity and femininity, with that dark and toasted background of coffee that ends in notes of rose and vanilla from Madagascar.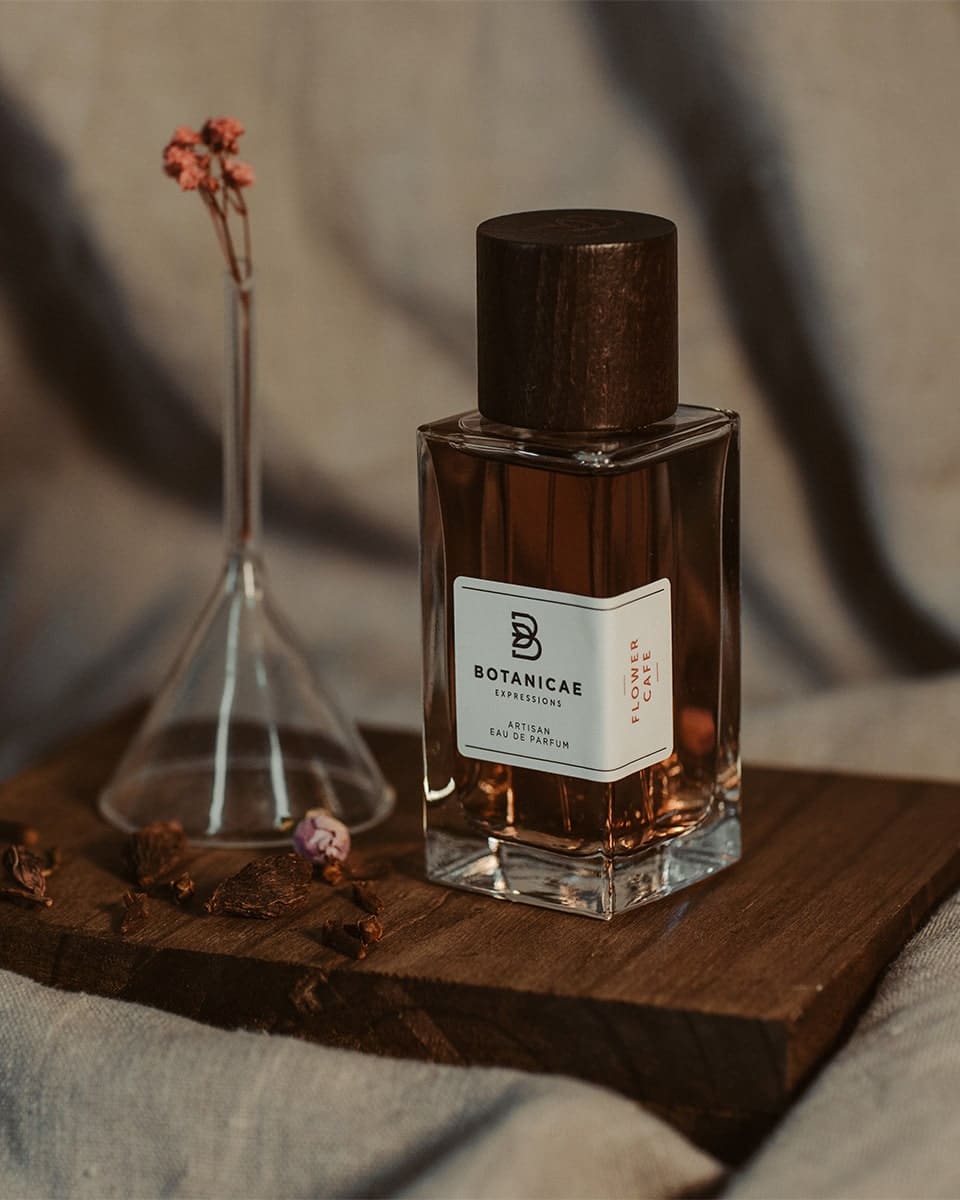 Surrounded by flowers, shisha smoke and drinking coffee,
the most French of the Orient discuss enthusiastically.